Pistaciclabile.com offers you the chance to download a full map of the cycle path.
A unique map of its kind, planned and designed according to the criteria and guidelines of wayfinding.It is kept as simple as possible in order to help users to easily identify the municipalities crossing the track as well as the services and the peculiarities of the area focusing the historical point of view, landscape and tourism. On the map you will find for example: bicycle rentals and refreshment possibilities along the track,
scenic routes, places of interest, ancient villages, tourist ports and railway stations; All pictured through simple icons, as if you were reading the map of a subway while visiting a large Italian or foreign city!
Now all that is left to do is to plan a vacation or a simple trip to discover a beautiful area along the bike path in western Liguria, the only in the world to wind along breathtaking landscapes, between the mediterranean sea and mountains. Have fun!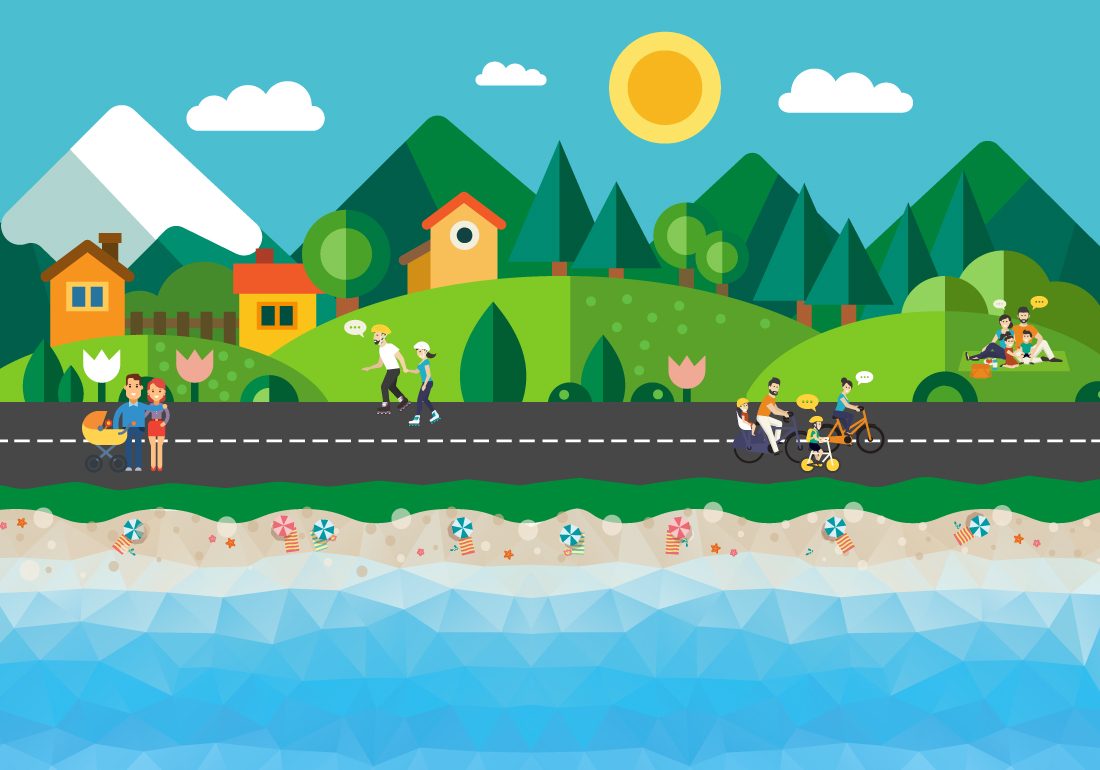 Suggestions and ideas for your holidays here